Private Wine Tours in Italy
Enjoy a unique experience with a wine tour that's tailor-made for you.
What is a private wine tour
A private wine tour is unlike any other tour. It is a unique and custom-made event, a genuine mix of refinement, originality, and tailor-made passion.
A private wine tour is born out of our creativity and our long-standing relationships with small producers, artisans, hosts, restaurant owners and locals.
A private wine tour requires more work from our side, but it is well worth it – it is bound to become an unforgettable, formative, and fun experience for all participants.
Why choose our private wine tour
Don't just take our word for it
Here's what our travellers
have to say about us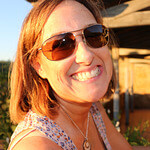 Lovely day, lovely wines! -
Anna from Massachusetts
Our group of 16 took a day-long wine tour with Barbara while we were in Tuscany. I worked with Barbara to plan the trip, and she handled all the arrangements, which included transport, 2 vineyards and a stop for lunch. She's warm and informative, and brought us to family-owned, boutique vintners, where we tasted exceptional wines. One of us shipped 3 cases home!! I highly recommend Barbara – her personal touch makes the day special, and her knowledge of the Chianti region is unparalleled. Thanks, Barbara!!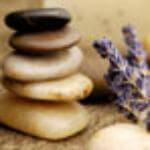 Olive Harvest trip, and so much more! -
Ava from United Kingdom
What a lovely tour. Before I went I'd thought it a bit of an expensive trip, Now I think it was fantastic value for money. All the places we visited were not places I would have found on my own. Such interesting visits. And the food was amazing. Restaurants you could never find without Barbara's insider knowledge and contacts. And they coped with all our dietary requirements. That's was thanks to Barbara's organisational skills! Interesting and educational. And I am an organic wine convert! Not to mention the black celery, what a speciality! Highly recommended. (And a lovely safe driver in Stephano too).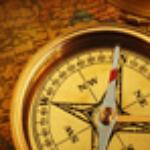 Fantastic food and activities -
Fiona from United Kingdom
Barbara had arranged the perfect itinerary, and was very astute in picking up our needs and making small changes. Different individual needs of the group were no problem. The choice of places to eat, accompanying wines, and trips to the olive harvest, saffron farm, winery were amazing. Highly recommend.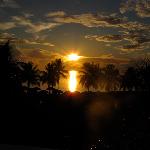 Lovely day spent with new friends at wine tour with Barbars -
M. from Canada
I was fortunate enough to be invited to join a group of 6 others for this very informative and highly enjoyable wine tour with the tour owner/operator Barbara. We were picked up from our hotel in Perugia and comfortably driven to a lovely little winery where we sampled regional wines, small tastes of meat, cheese and delicious jam, and extra virgin olive oils which the winery also manufactured. Our vineyard host (and her sweet dog who escorted us both into and out of the property) was very welcoming and educational. Had a delicious fresh fig from one of their trees as well.
After that, we were driven to a beautiful restaurant in the region for one of the best lunches I had in Umbria — lots of fresh amazingly tasty food and more regional wine!
And finally, more wine tasting and tour at a very different, modern winery nearby.
A wonderful experience and a terrific way to spend a day with new friends. Thank you Barbara for a great job of putting our tour together. I strongly recommend your services.
Grazzi and Ciao.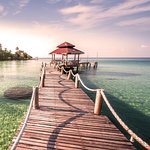 The best travel decision I have ever made! -
Alison from Pennsylvania
Words will not be able to give proper justice to the most amazing four days we spent with Barbara in Umbria! The Pasta and Vino Tour was more than we (2 couples in their 30s) could have ever expected. The tour was adventurous yet relaxing, delicious, and extremely educational. Barbara is an expert not only of the geography of the region, but also its incredible offerings, mainly wine, olive oil, and food! She was so informative and fun to be with. I cannot wait to return to Italy and book another tour with Barbara. Highly recommended – it will be the best part of your trip.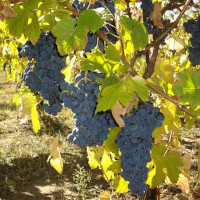 Every day was different, and fun and interesting! -
Sarah Rheault
We where a small group, just 4 of us 3 from USA and one from England for 5amazing days in Umbria for a Porchetta tour. We stayed at Alla Madonna del Piatto in sight of Assisi as guest of our gracoius hostess Letizia, We had coking lessons with her and then ate what we had cooked on the terrace over looking a beautiful valley of olives and other plants.  Every day was different, and fun and interesting, Our guide Barbara was wonderful and we had a lot of time to explore the villages we visited and also time to eat and drink and laugh always with a focus on Pork , the pigs and how they lived, how they where prepared for the festival, deboned and stuffed with herbs and salt and pepper and then wrapped and roast . The festival was amazing and we tried pork from many parts of Italy . Everyone was fun to be with and helpful with our questions , we also had a fine driver and visited vineyards too.
How our private wine tour works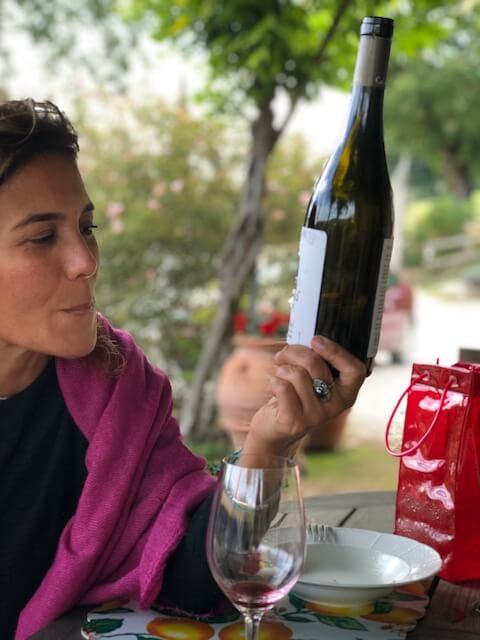 The story begins in 2011 when Wine Link Italy was founded as a services agency for tourism.
Wine Link Italy now offers a profitable decade of experience in this specialized field. Our services have been enriched by passion, energy, human contact, creativity, ideas, trips, training, research, and constant evolution.
Travelers from all over the world have enjoyed our custom tours and along the way we have successfully catered to many different cultures from the USA to Canada, Australia, India, Russia, Germany, Belgium, England, Ireland, Siberia, China, Estonia, Singapore and Cuba.
Wine Link Italy is primarily based in Umbria where our knowhow first developed and where our relationships to the community are stronger and our bond with the land is the deepest. 
However, over the last ten years we have also created custom made tours based on Eno gastronomic and cultural experiences in Tuscany, Emilia Romagna, Lazio, Abruzzo and Piemonte. Our knowledge has now been extended to include all these areas outside of our native Umbria.
Throughout these many regions Wine Link Italy also acts as a local facilitator and ground operator, offering specialized services and in-depth knowledge of the territory to tour operators and travel agencies (see B2B section).
Our mission is to introduce our guests and travelers to the experience of genuine local Eno gastronomic culture and craftsmanship, providing direct access to the local communities and generating a knowledge of artisanal wine and sustainable food.
FAQ - Frequently Asked Questions
More questions? Drop us a line
Fill the form and we'll get back to you within 24 hours!