Private Wine Tours in Italy
Enjoy a unique experience with a wine tour that's tailor-made for you.
What is a private wine tour
A private wine tour is unlike any other tour. It is a unique and custom-made event, a genuine mix of refinement, originality, and tailor-made passion.
A private wine tour is born out of our creativity and our long-standing relationships with small producers, artisans, hosts, restaurant owners and locals.
A private wine tour requires more work from our side, but it is well worth it – it is bound to become an unforgettable, formative, and fun experience for all participants.
Why choose our private wine tour
Don't just take our word for it
Here's what our travellers
have to say about us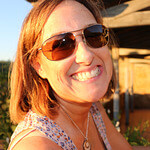 Lovely day, lovely wines! -
Anna from Massachusetts
Our group of 16 took a day-long wine tour with Barbara while we were in Tuscany. I worked with Barbara to plan the trip, and she handled all the arrangements, which included transport, 2 vineyards and a stop for lunch. She's warm and informative, and brought us to family-owned, boutique vintners, where we tasted exceptional wines. One of us shipped 3 cases home!! I highly recommend Barbara – her personal touch makes the day special, and her knowledge of the Chianti region is unparalleled. Thanks, Barbara!!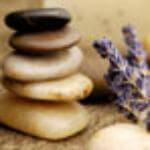 Wonderful host -
La Bruna
Barbara is a wealth of knowledge on Italy and Umbria specifically and all things relating to its food and wine. She is particularly passionate about wine and natural and organic wines in particular and I learnt a lot talking to her about this area in particular. It is wonderful to spend time with someone so knowledgable and interesting. Highly recommended.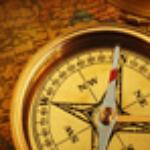 Fantastic food and activities -
Fiona from United Kingdom
Barbara had arranged the perfect itinerary, and was very astute in picking up our needs and making small changes. Different individual needs of the group were no problem. The choice of places to eat, accompanying wines, and trips to the olive harvest, saffron farm, winery were amazing. Highly recommend.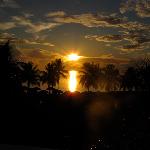 Lovely day spent with new friends at wine tour with Barbars -
M. from Canada
I was fortunate enough to be invited to join a group of 6 others for this very informative and highly enjoyable wine tour with the tour owner/operator Barbara. We were picked up from our hotel in Perugia and comfortably driven to a lovely little winery where we sampled regional wines, small tastes of meat, cheese and delicious jam, and extra virgin olive oils which the winery also manufactured. Our vineyard host (and her sweet dog who escorted us both into and out of the property) was very welcoming and educational. Had a delicious fresh fig from one of their trees as well.
After that, we were driven to a beautiful restaurant in the region for one of the best lunches I had in Umbria — lots of fresh amazingly tasty food and more regional wine!
And finally, more wine tasting and tour at a very different, modern winery nearby.
A wonderful experience and a terrific way to spend a day with new friends. Thank you Barbara for a great job of putting our tour together. I strongly recommend your services.
Grazzi and Ciao.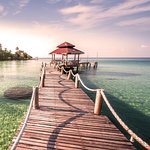 Fabulous birthday wine tour
My mum and I had a fantastic day with the wonderful Barbara for my mum's birthday. Barbara picked us up from our accommodation and selected two wonderful small wineries for us to visit nearby where we were staying. We had tours of the vineyards in both places and saw elements of the wine making process. Those working at the wineries were also very friendly and welcoming – it was a real privilege to visit the places and to meet the kind and generous people. There is no way we would have found these places nor had these experiences without Barbara. The wines were delicious and all natural. Luckily we had a car so we were able to take a good selection home with us. Having said that, there was absolutely no pressure to buy if you couldn't or didn't want to. Thank you Barabara for a fabulous day!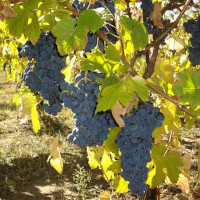 A Wonderful Day with Barbara D'Agapiti -
Bill B.
We recently returned from another trip to Italy and decided to get off the beaten path and stay in Umbria near Perugia. We're so glad we did. It's a beautiful area, just as beautiful as Tuscany but with many fewer tourists. The food and wine are also just as good and the people in Umbria are wonderful. A highlight of our time it in Umbria was to meet Barbara D'Agapiti, who owns and operates Wine Link Italy. Barbara arranged a special day for us. She picked us up at our hotel and then took us to two quaint, start up wineries. The focus for both is a "return to the basics," the way winemaking used to be. No pesticides and minimal additives. We met directly with the owners of these two smallish vineyards and then we were treated to their wines and fabulous Italian hors d'oeuvres. We learned a lot about organic winemaking. Then Barbara took us to the most beautiful Umbrian hill village for an amazing Italian lunch at a wonderful restaurant. She ordered the food and wine for us, and because she is a favorite of the owner and staff, the service was amazing. Over the years, we've visited lots of wineries in California, Oregon and elsewhere, and they're fun, but this was special. If you're looking to do something a little different but very personalized, contact Barbara. You will not be disappointed
How our private wine tour works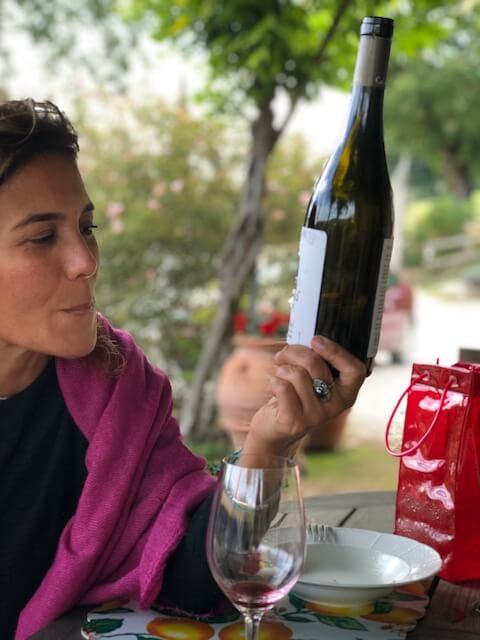 The story begins in 2011 when Wine Link Italy was founded as a services agency for tourism.
Our mission is to introduce our guests and travelers to the experience of genuine local Eno gastronomic culture and craftsmanship, providing direct access to the local communities and generating a knowledge of artisanal wine and sustainable food.
Wine Link Italy is primarily based in Umbria where our knowhow first developed and where our relationships to the community are stronger and our bond with the land is the deepest. 

However, over the last ten years we have also created custom made tours based on Eno gastronomic and cultural experiences in Tuscany, Emilia Romagna, Lazio, Abruzzo and Piemonte. Our knowledge has now been extended to include all these areas outside of our native Umbria.
Travelers from all over the world have enjoyed our custom tours and along the way we have successfully catered to many different cultures from the USA to Canada, Australia, India, Russia, Germany, Belgium, England, Ireland, Siberia, China, Estonia, Singapore and Cuba.
FAQ - Frequently Asked Questions
More questions? Drop us a line
Fill the form and we'll get back to you within 24 hours!