At Wine Link Italy we arrange a variety of services for hotels, tour operators, travel agencies and incentive travel.
Private tours may be customized with licensed guides and driver services for short and long-distance transfers. We provide airport transfers and assistance. We also propose exclusive venues and accommodation for events especially in Umbria, Tuscany, Emilia Romagna and in Lazio.
With our in-depth knowledge of the area and tourist network, we can help tour operators and travel agencies to develop new and exciting tours for any season as well as services for incentive travel programs.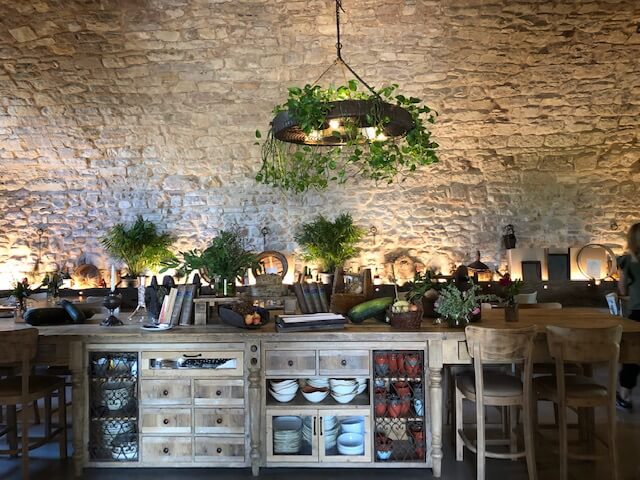 We can offer valuable suggestions and consulting for developing tours, designing travel experiences and creating events, excursions, and workshops, tailored to your specific needs. We are highly renowned for the attention we place in every detail and aspect of our projects.
Guests will be delighted to discover Italy at its best with our professionalism and high level of services. They will discover the culture of this incredible country through the welcoming people, the delicious wines, and tasty dishes.
Services
Visits to wineries, olive oil mills and microbreweries
Hands-on cooking classes, pizza and/or bread making classes
Home restaurant and farmhouse dining
Truffle hunting with dogs
Visits of artisanal food makers, e.g. cheese, chocolate, saffron (see section on personalized programs)
Visits to a variety of craft makers like ceramic, glass and textile workshops
Guided art historical tours of towns and villages and/or specific monuments
Visits to exclusive Italian gardens, villas or buildings of special architectural interest
Most activities are available for larger groups or as VIP/insider tours.
At Wine Link Italy we provide venue finding and event planning for private groups as well as corporate clients.
Based on our network of event suppliers and database of venues, we carefully evaluate the needs and expectations of the client regarding the event, the location and preferred style of venue, their budget and other contributing factors which will determine the most suitable conditions for an outstanding experience.
We are convinced that dining matters, especially in Italy! During any kind of Event the quality of the food and service is an integral part of a successful travel experience and a key component of guest satisfaction.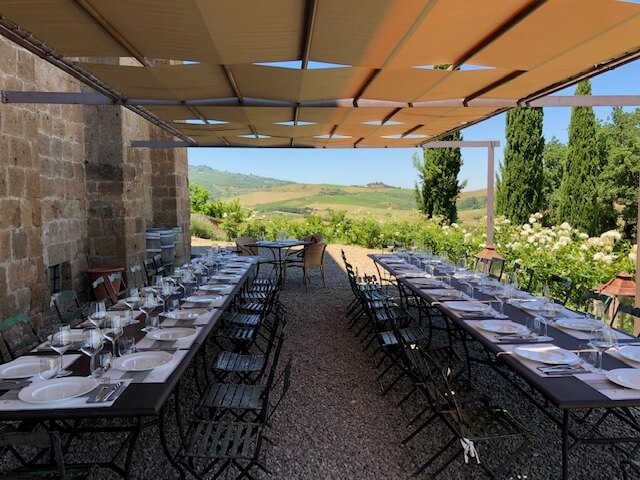 Wine Link Italy provides a wide selection of high-quality Italian restaurants for your clients. We will also honour any special dietary requirements your guests may have.
We also believe that your guests should always experience the Italian culture not only through its history and rich cultural heritage, but also through its food, wine, and the genuine character of its people. We consider all these elements essential for an unforgettable celebration.
Services
Full range of concierge services

Selection of luxury accommodations and venues for events and receptions

Banqueting/Catering arrangements
Private events at wineries and historic villas
Preferential access to reservations for exclusive dining
(i.e. Historical locations such as Monasteries, Abbeys ect)
Photography, Video services, Photo Booth
A variety of live music with Italian performers
Childcare and entertainment
Magicians, Group Dance Instructors
On site coordination and assistance
Airport assistance including "meet & greet"
Pre- and post-event activities such as sightseeing tours, food, wine and craft tours, classes, demonstrations, and workshops
Fireworks
Educational Tours for Wine Professionals
Wine Link Italy provides customized full-immersion educational experiences in the wine and food culture of central Italy.
Our wine study tours will make it possible for you to meet the passionate winemakers, taste the wines, enjoy the food, and learn the cultivation and production methods by direct on-site experience.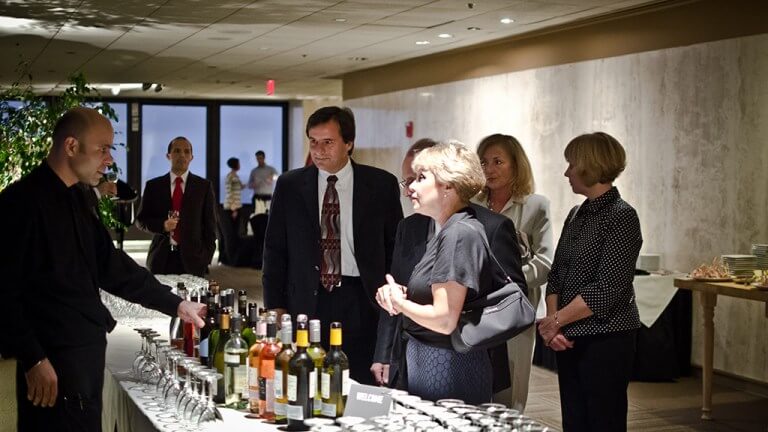 Study trips are suitable to importers, distributors, retailers, wine directors, sellers, shop consultants and sommeliers who wish to increase their knowledge of a specific wine area. Our educational wine tours are also of interest for companies who are looking for an educational field-work for their coworkers or a travel incentive to reward distributors and employees.
Since the very beginning of Tauck's relationship with Wine link Italy and its owner Barbara D'Agapiti I was impressed by her professional attitude and the willingness to go the extra mile to make sure that we fashion the perfect itinerary. Her knowledge of the destination is unparalleled, and may only be surpassed by her attention to detail and the attentiveness to the needs of our Tauck clients while traveling. In the service she provides, and how she provides it, it reminds us of the exceptional value of our relationship. It should go without saying, but our relationship with Wine link Italy has been invaluable to us, and we look forward to many years of the same. In today's world of ever changing and complex travel there is no doubt that Winelink Italy is the best choice for any discerning traveler that wants to discover Italy off the beaten path.
Over the last two years we have worked with Barbara on organising several events and wine & culture trips to different parts of Tuscany and Umbria. Barbara was the most personable, knowledgeable and efficient organizer we could have had for our tours. She was always friendly and lively, while remaining impeccably professional. Her knowledge of Italian wines and local cultural attractions is extensive - and she was able to gracefully introduce it to our group in an engaging manner. On an organizational level, she was flawless - always switched on, helpful and thorough in her planning and execution. Barbara would be a wonderful planner and tour manager not only for newcomers but also for seasoned travellers to Italy.
As the Italian Chamber of Commerce Abroad, we plan trade missions of Australian importers in Italy. In April 2013, the Australian delegation was made up of 5 buyers and myself. In collaboration with the Centro Estero Umbria, a series of business-to-business meetings were organized and Barbara's support was crucial for the success of the meetings. His knowledge of the territory and local producers has allowed us to define a personalized itinerary based on the needs and objectives of the subjects involved. Great professionalism and ability to interact. Luca Bottallo Secretary General - Italian Chamber of Commerce in Australia - Melbourne
Take a look at our photo gallery
Would you like to collaborate with us?
Drop us a line by filling this form