Private Wine Tours in Tuscany
When it comes to the production of high-quality wines, Tuscany is perhaps the most popular and internationally renowned region in Italy aside from Piemonte. 
The most emblazoned (high end) areas are: Chianti (wine produced there is called Chianti Classico), Montalcino (Brunello di Montalcino), Montepulciano (Vino Nobile di Montepulciano) and the area of Bolgheri on the Tuscan coast.
Our Tuscan wine tours will guide you in the discovery of artisanal wine producers in Chianti and through the noble "Terre del Sud" (Southern Lands) in between the provinces of Siena and Arezzo.
Another area which we especially like and are proud to propose is that pertaining to the hills of Lucca. This is located towards the north of Tuscany where a small network of producers has bonded together to create "LuccaBioDinamica"; an association devoted to the biodynamic cultivation and production of wine.
At this link you will find a NYT article about them.
Within it Fabio Pracchia , editor of the Slow Wine Guide, says : "There are no big, external investors as in Montalcino or Chianti — owners work the land themselves," "They experience the improvements firsthand, so they're motivated to make the switch."
Traditional Tuscan grapes are: Trebbiano, Malvasia, Vermentino, Procanico, Moscato, Sangiovese, Ciliegiolo, Mammolo, Foglia tonda, Pugnitello, Canaiolo and others still. In addition to these grapes some vineyards also produce so called international vines such as Syrah, Cabernet Franc, Cabernet Sauvignon, Chardonnay and so on.
The artisanal wines which we will introduce you to during our guided tours in Tuscany come exclusively from traditional local vines. Furthermore, these grapes are organically and/or biodynamically bred.
We will seek to find the more natural and honest wines which fully reflect their vintage and production traditions, wines which perfectly describe their specific terroir.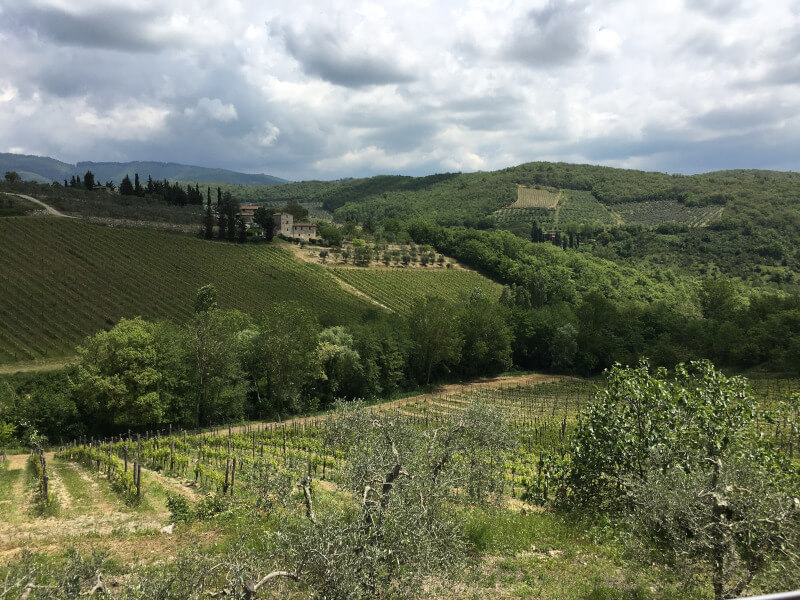 Photos of our past wine tours in Tuscany
Why choose a wine tour in Tuscany
Because our experience and our network of contacts and relationships within this region will allow you to visit a different kind of Tuscany compared to the usual track beaten by most other travelers. This is true of all the regional tours we offer.
Our goal and our challenge will be to guide you in the experience of limited productions which distinguish themselves for their quality and which could easily compete with larger national and international realities within this sector. These wines are often produced in such small quantities and thus their visibility and appreciation are confined to an exceedingly small and fortunate audience. 
Our Day trips in the Tuscan region will focus on the provinces of Siena and Arezzo and certain wine tours in the Chianti Classico territory may also be limited to a day. 
The cost of these day trips starts at €250 per private group.
Food and Wine tours are organized around the city and countryside of Lucca and involve visits to the producers of "LuccaBioDinamica". 
This package tour entails a minimum of 3 days and 2 nights. The group cost starts at €450. 
All organizational aspects including transport, suggestions for hotel accommodation etc. will be discussed and personalized via email.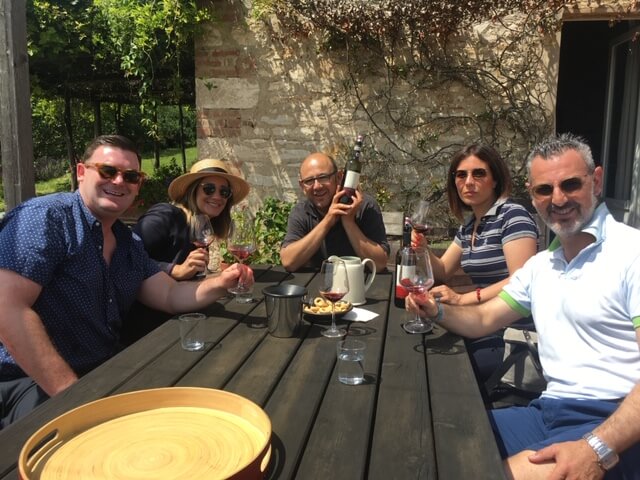 Request a quote for a private wine tour in Tuscany