Private Wine Tours in Lazio
The chosen area in question is the province of Viterbo. This is the north western area of Lazio and is known as Tuscia Viterbese, is very close to the Tuscan and Umbrian border. It is a very atmospheric part of Lazio blessed with a seductive combination of nature, archeology, art, and culture. 
Our visits to the wineries of Northern Lazio will focus specifically on Lake Bolsena where several courageous and hardworking wine producers have resuscitated long abandoned vineyards and have placed their faith in these territories for the creation of their artisanal wine.
The lake in question has volcanic origins and this determines the characteristics of the soil which is thus rich in sand, tuff (volcanic rock) pumice stone, lapillus and a high quantity of minerals.
This kind of soil is poor in organic matter and this creates a difficult condition for the vines which must suffer more than usual to find nutrients. Consequently, the roots must go deeper into the ground and this generates grapes of extremely high quality. The moderate climate of the lake and the good temperature range between night and day also contributes to the making of excellent grapes.
The wines of this area are vibrant, lively, juicy, and highly mineral. Their fragrance is reminiscent of aromatic herbs and rocks, evoking iodine laced memories of the sea.
These are "wines that sing" and the grapes responsible for the creation of these veritable love potions are: Aleatico, Canaiolo, Grechetto Rosso, Grechetto, Procanico, Trebbiano, Malvasie and other lesser known varieties.
French wine lovers unceremoniously refer to them as "glou-glou" wines (the onomatopoeic equivalent in English would be "glug- glug"/"slurp-slurp"). Wines that effectively quench our thirst because they are lower in alcohol content, have less tannins and body. Nonetheless, these wines are blessed with pronounced acidity, minerality and a strong sense of "terroir".
In the opinion of Eric Asimov (NYT)
"Most fine wines are intended to do much more. But the primary ambition for some wines is just to quench thirst, and sometimes that's exactly what you want."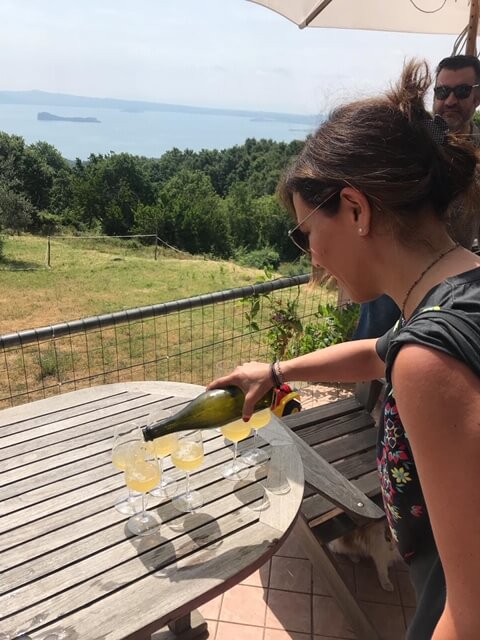 Photos of our past wine tours in Lazio
Why choose a wine tour in Lazio
Lazio is the region of our great capital city, Rome. Most people usually only make time for the Eternal City which, in its wondrous and infinite beauty invariably takes everyone's breath away. This experience usually leaves no other doubts or curiosities about the rest of the region and thus unfortunately other areas are left unexplored.
Our wine tours in this territory north of Viterbo will be your chance to experience the true essence of the lake area and the rural character of this part of Lazio.
We will be able to admire the little historic towns of the "Tuscia" overlooking Lake Bolsena and picturesque views which lead the eye towards a green countryside dotted with forests and vineyards.
This is a location which is not usually in the limelight and therefore these wine tours are suited to the curious, unconventional, and easy-going traveler who wishes to get to know this soulful and very particular area of wine production.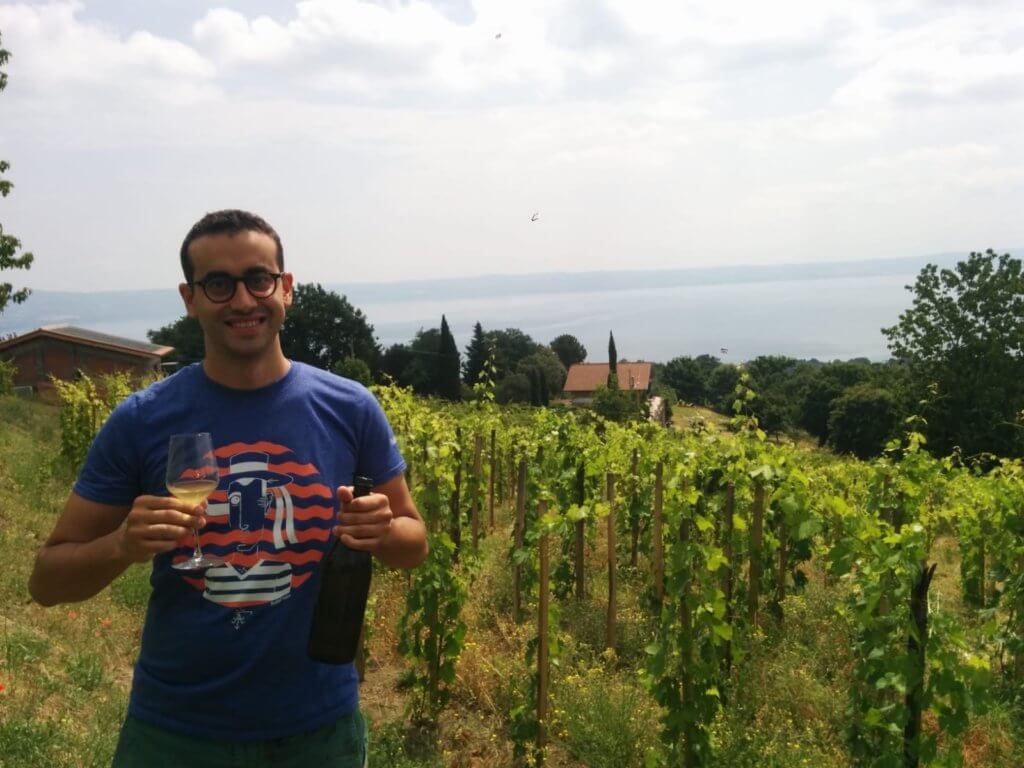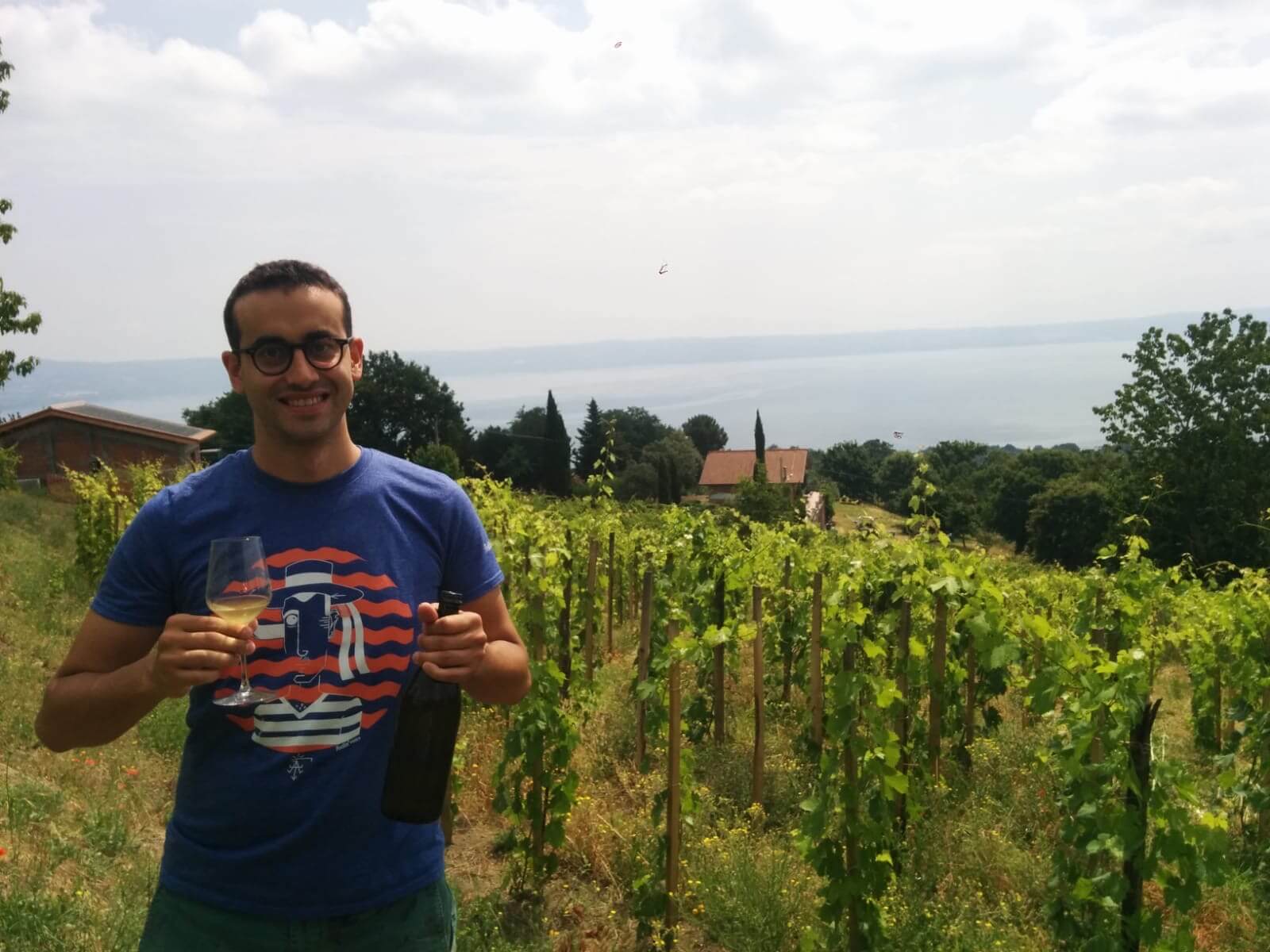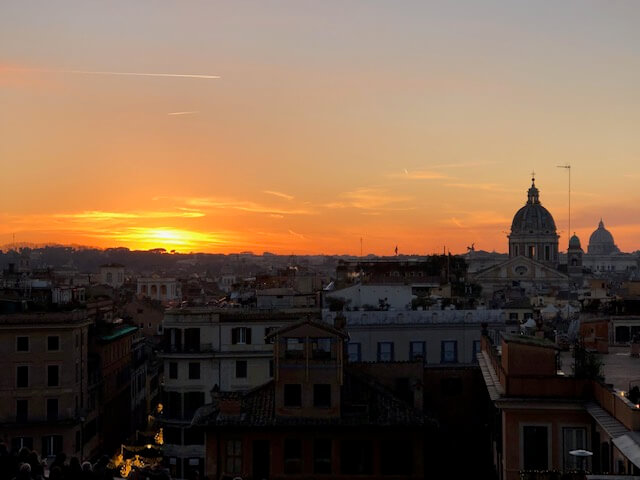 Request a quote for a private wine tour in Lazio