Private Wine Tours in Umbria
Umbria's productive landscape is complex and varied and through these characteristics one can appreciate the original character of the region's viticulture and how it is related to the agricultural context. The people of Umbria are acutely conscious of their ancient farming history and this infuses their vision of the world with a sense of pride and toughness which makes them who they are. 
(paraphrased from the Slow Wine Guide)
In this region, the new generations of vine harvesters and winemakers are crafting a new and epoch changing perspective in Italian enology. They are operating with innovation in Montefalco and Orvieto but especially in other lesser known areas.
They are focusing on wine production near the city of Perugia, in the middle valley of the river Tevere (Media Valle del Tevere), around Lake Trasimeno, in Torgiano and Spoleto. Thanks to them the geographical scope of the terroir is becoming vaster.
Further new developments in their perspective are due to a certain impatience with regards to the extreme rigidity of certain regional protocols, parameters and classifications which are often very limiting.
In addition, the Umbrian region is home to many antique vineyards which are being rediscovered in previously hidden areas and which are reborn thanks to this young and courageous generation of producers. Their goal is to regale these old and abandoned lands with a new identity and write a brand-new story.
The region of Umbria is well known throughout the world for the refined production of two great wines: Sagrantino di Montefalco and Montefalco Rosso. These wines are made in a geographically restricted area in between the towns of Montefalco, Bevagna, Gualdo Cattaneo, Giano dell'Umbria e Castel Ritaldi.
The area of Orvieto, on the other hand, symbolizes the "white soul" of Umbria. Here in the south western part of the region which borders on Lazio, a wine called Orvieto Classico is produced from white grapes such as Procanico, Verdello, Malvasia and Grechetto..
Our private wine tours will allow you to meet the artisans whose passion resides in the creative interpretation of regional red grapes such as Sangiovese, Merlot, Montepulciano, Sagrantino, Ciliegiolo, Gamay, Trebbiano, Grechetto,and Malvasia. 
We have carefully selected these winemakers based on the genuine personality of their wines; products characterized by high organoleptic properties and conceived for gastronomic experiences of great quality.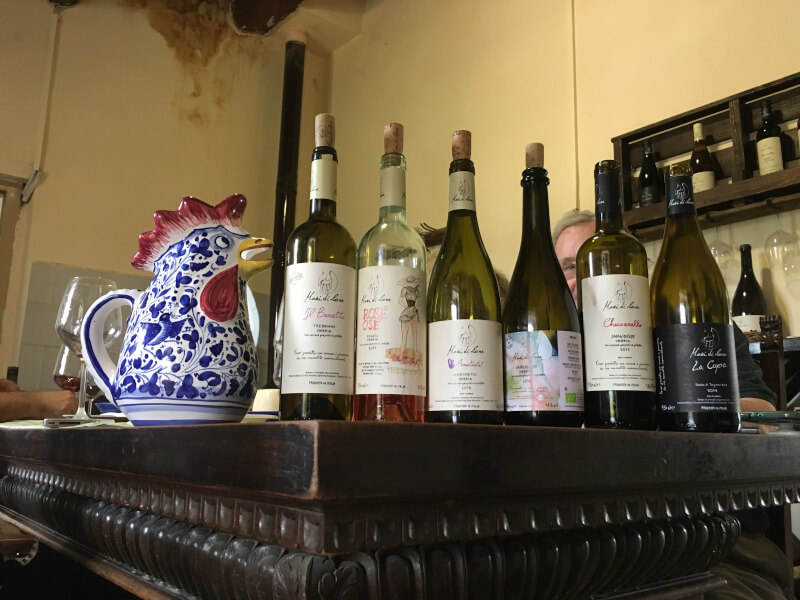 Photos of our past wine tours in Umbria
Why choose a wine tour in Umbria
"Perche' nella botte piccola c'è il vino buono". "The best wine is in the small barrel".
This is an Italian proverb which we use to convey the concept that goodness often resides in restricted and essential dimensions. With a population of 800.000 Umbria is one of the smallest regions in Italy and is still lesser known by foreign visitors than its Tuscan neighbor. The Umbrian region is not always on the average tourist track and is thus only appreciated by a few extremely fortunate and enlightened travelers.
On an international level, Umbria is still a well-kept secret, but long beloved by the Italians who often choose it for their weekend getaways. The people of Umbria are enamored with their region and are very much engaged in the maintenance of their historic towns and artistic sights. Everything is lovingly cared for and there is much to be admired.
Umbria distinguishes itself for the rural and authentic beauty of its natural landscape and for winemaking of the highest quality.
Our wine tours in Umbria guide visitors in the discovery of delightfully unblemished locations and an enchanting countryside where the designs of men and women have been respectful of nature's rhythms.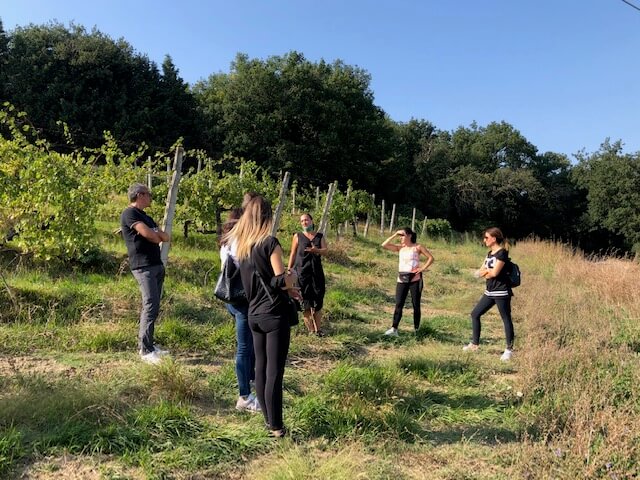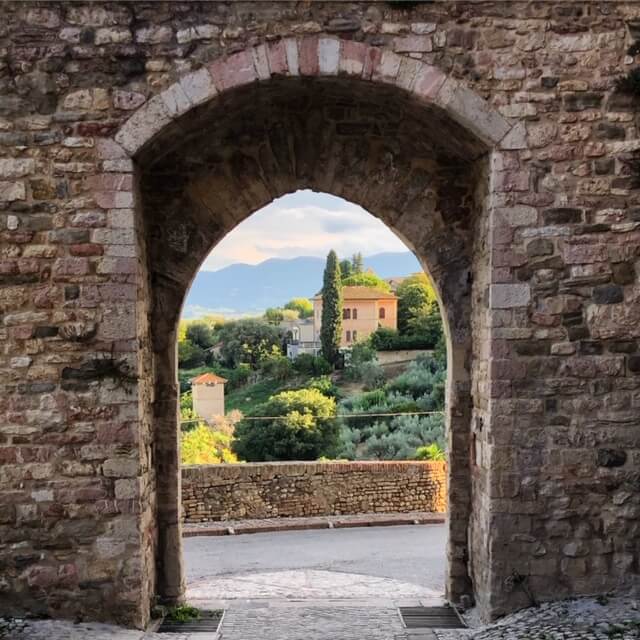 Request a quote for a private wine tour in Umbria