This pandemic we are experiencing has certainly taught us that the actions of the individual have repercussions.

In the last couple of years, I have developed the habit of buying my vegetables directly from the local farmers. This is an act which I carry out regularly and which makes me feel good.
Lorenzo and Alice are the young owners of Nativa Agricola ??‍? a family-run agricultural business which is located just outside the city of Perugia, where I live.
Nativa Agricola was born out of a life changing experience the young couple had in the Mexican countryside. Here they worked side by side with the locals who produced genuine sustenance for the community in which they lived. This rural adventure became a source of inspiration for Lorenzo and Alice and four years ago they came back to Perugia to begin their own farming project on family land.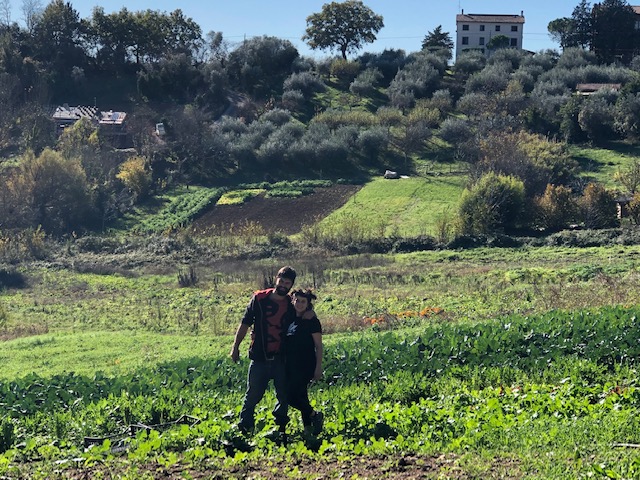 Regularly I go visit them on the weekly harvest days and I sometimes enjoy helping, immersing myself within the fields, picking the ripe vegetables fruits of their labour. The day's work often concludes happily with a shared meal. I will spare you a long description on the poetry of nature and how complete these outings make me feel but suffice it to say that the sensation I experience, is like coming home again. At moments like these I am grateful for my origins in the Roman countryside – for the landscapes of my adolescence and a soundtrack composed of the hum of the tractors, the chirping of the birds and the sound of silence.
This year, due to the forced halt in my own tourism related business, I can partake of the land more often. I feel to share the enthusiasm I feel for these simple but meaningful experiences. Moreover, I have discovered an extraordinary passion for the aesthetic qualities of some of the vegetables I pick and capturing some of the more bizarre shapes with my camera is proving to be a source of joy. Shapes and colors transform these fruits of the land in veritable art forms as you can see in the photo gallery below.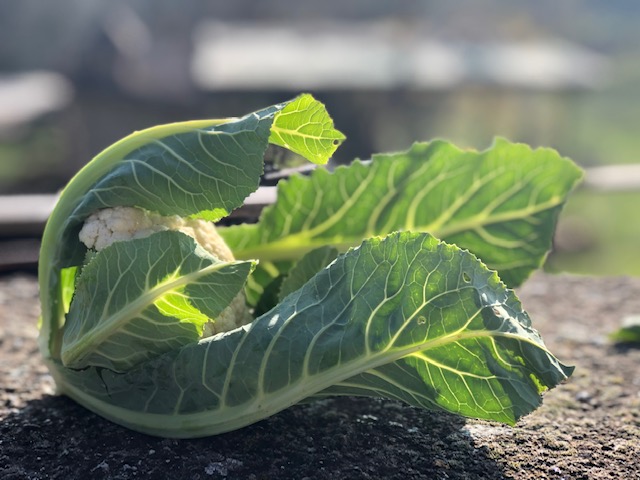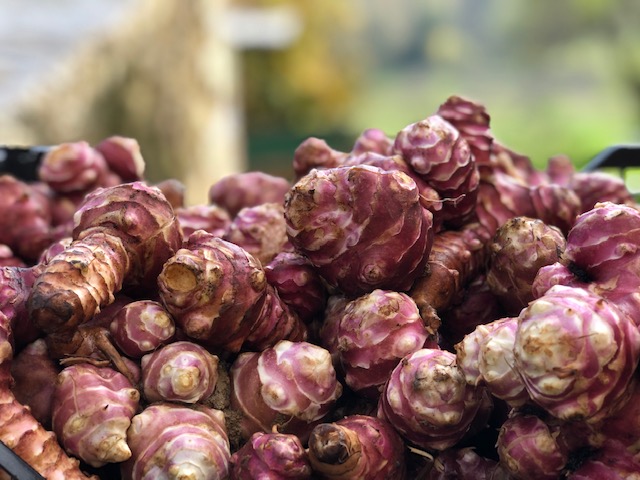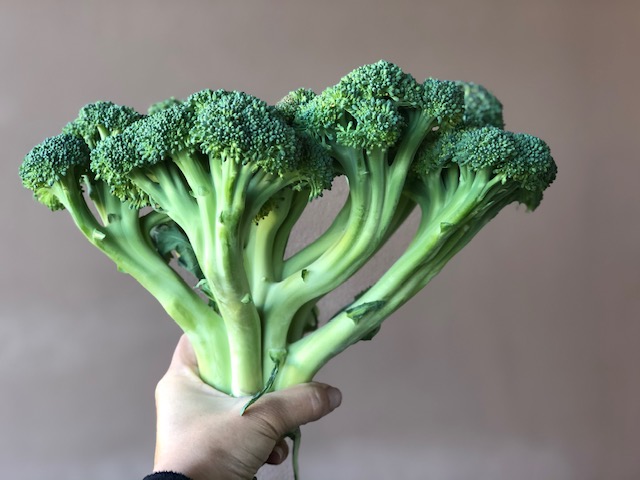 At this point in our history, I feel that supporting local produce – whatever this may be -vegetables, wine, olive oil, bread, meat, artisanal crafts- is an act of duty and love for our Mother Earth. May you all be inspired to act knowingly, to take part in civic and social behaviours which are destined to enrich our local communities. Join me in buying directly from the producers, through organized buying groups, at weekly farmers' markets and/or in the small workshops of our cities.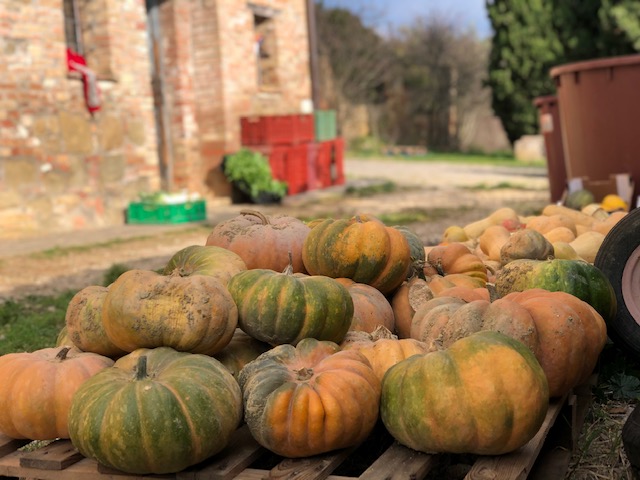 "Changing our habits, renewing within ourselves those mechanisms which lead to a transformation of our VALUES " Giovanna Melandri, politician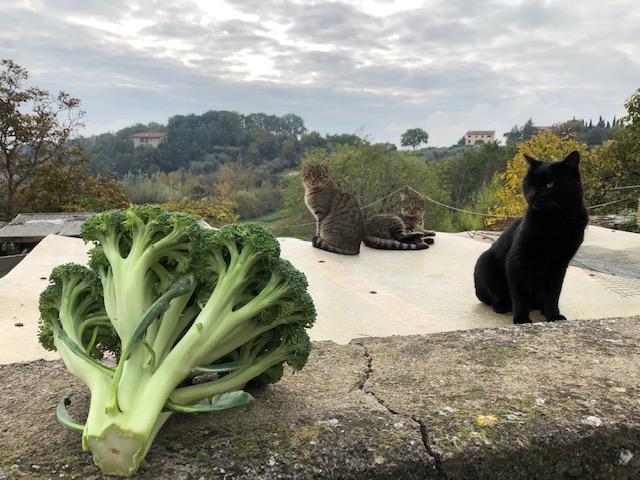 A revolution within our mentality is necessary and inevitable in the current epoch. We must also educate the young people to take part in these "socially constructive attitudes ", to eat and drink with sustainability. We must forge wholesome social bonds, not digital contacts.
My wish for us all is that we may grow as a civically and spiritually minded community. A community capable of supporting the small business, the genuine produce.

I sincerely hope that we will all emerge from this pandemic with a HEIGHTENED AWARENESS. ✊??
With Love and Wine,
Barbara
Check out our Facebook and Instagram pages if you haven't already, for updates and the occasional jaw-dropping or mouth-watering photo ?