Despite the pandemic year, I have given Winelinkitaly.com an exciting new look and lots of new features and categories to give you the complete lowdown on our tours and events.
In 2021 Wine Link Italy will celebrate its 10th anniversary! Ten wonderful years of tours, travels and, services devoted to incoming tourism in Italy.
Throughout these years my goal was to introduce travelers to the local culture through its people and their products, through my unconditional love for the Italian territory. My role will continue to be that of a caring and passionate facilitator of the Italian experience.
I define myself as "a passionate and specialized cultural communicator" who organizes trips, services, and experiences for the curious explorer. I design the tours as I myself would like to experience them: filled with unusual locations, encounters with the locals and their traditions, visits to artisanal winemakers, authentic and sustainable cuisine, art and history.
It has been an "annus horribilis" for the whole tourist sector and this damn virus has put an unbearable limit to all the things we love the most: travelling, meeting new people, passionately living for the moment. But we shall come back to this lifestyle, of this we must be sure.
Wine has been my passion for the last twenty years but this year I have had the time to cultivate my passion for Art and I look forward to sharing more artistic discoveries in the future.
The new website is smarter and hopefully very intuitive. On offer, you will find a wide selection of artisanal wine tours, daylong excursions, activities, and events for private groups and b2b.
There are genuine experiences to be enjoyed in Umbria, Tuscany, Emilia Romagna, and Lazio. Visits across Umbria and Tuscany-in the area of Chianti shire, Chianti Classico and the southern so named "Noble lands". Tours of Northern Lazio for the discovery of winemakers around Lake Bolsena.
Two-day tours or more, with a minimum stay of 2 nights, will be organized in Tuscany in the company of the producers from Lucca Bio Dinamica but also in the much-loved regions of Emilia and Romagna.
You will also find two theme based culinary adventures organized in collaboration with an American travel agency: A spring "Porchetta Tour" and an olive oil extravaganza in conjunction with the "Olive Harvest Celebration". Both tours are based on 4 nights and days of activities, food, landscape, local people and naturally the best possible wine you can dream of.
I think I have said it all folks!
I can't wait to see my old "friends of Wine Link Italy" again soon!
I also forward to making new acquaintances, so may our paths be joined in this lifetime.
With love and Wine,
Barbara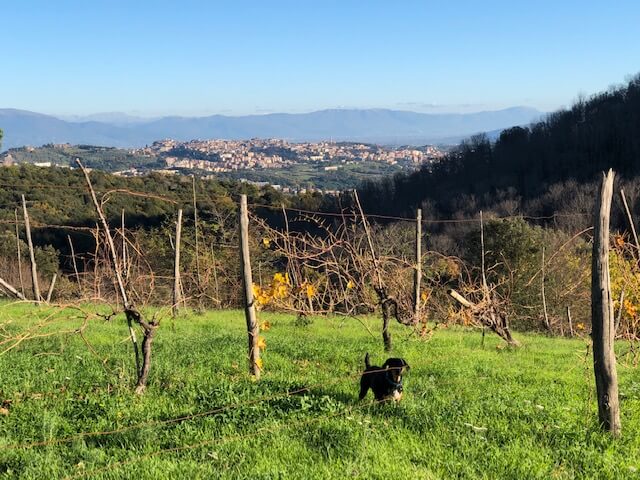 Let's keep in touch on our social media channels at Barbara D'Agapiti and Wine Link Italy Tours